Hello BBBB Friends:
It's a great day to look at houses! I am featuring seven new listings today and not a bungalow among them. Additionally, I have several price changes, and a bunch of new contracts and final sales to report for homes that are Still on My List. See which properties are potentially off your list by scrolling down to see all of the changes.
BY THE NUMBERS & MULTIPLE OFFER GUIDANCE
With folks heading out for vacations, the competition for the newest listings is bound to decrease somewhat but multiple offers will still be di riguer for homes priced fairly and in good condition. Looking back at May sales, fifty-four percent (54%) went under contract within the first seven (days) compared to forty-one percent (41%) in April. The average sold-to-list price averages were consistent. Buyers paid an average of 2% over the list price for homes going under contract in the first seven (7) days. Note that in each time block, however, there were over-list price sales indicating the multiple offer scenario is not limited to only the newest listings. May's award for the highest over-ask sale went to 211 E 22nd St, a 1940's farmhouse that backs up to Halbert Park that sold for $115,100 over list price, a whopping 123%🤯!
SOLD TO LIST PRICE RATIO ANALYSIS-May 2021
| | | | | |
| --- | --- | --- | --- | --- |
| DAYS ON MARKET | ALL | 0-7 | 8-30 | 30+ |
| HOMES SOLD | 118 | 64 | 27 | 27 |
| AVERAGE SALES PRICE/LIST PRICE RATIO (SP/LP) | 1.00 | 1.02 | .98 | .98 |
| SP/LP RANGE | .92-1.23 | .95-1.23 | .92-1.02 | .93-1.06 |
The table represents Heights single-family home sales in May 2021. There is an average 30 day lag between contract and sales date so consider that many of the sales represented here went under contract in April 2021.
Something to keep in mind in a hot real estate market is that the highest offer doesn't always get the house. Here are 5 reasons your higher offer may not win:
Cash is king. A home purchased with cash can close more quickly and without an appraisal.
Pre-approval vs pre-qualification letter. A pre-approval confirms that a buyer is ready to purchase within a set price range and that assets and income have been verified. A pre-qualification relies on self-reporting by the buyer.
Closing-date flexibility. Some sellers want to close quickly while others need more time to move or perhaps the home they want to buy may not be ready. A seller's leaseback can offer the best of both with a quicker close plus more time for the seller to be ready to move. The amount the seller pays for the leaseback is negotiable and in a multiple offer situation, may be zero.
Contingencies waived or limited. The most common contingencies are inspections, financing and appraisal. I don't recommend waiving inspections, but financing and appraisal contingencies can be managed.
Letter from buyers to sellers. A well-written letter can influence a seller's decision. Be careful not to add details that can open up the seller to claims of fair housing discrimination. Fair housing laws prohibit discrimination based on religion, race, or familial status.
Let's go look at houses and talk about selling yours!!!
Becky
—
Information About Brokerage Services
TREC Consumer Protection Notice
Becky Davis
Compass Realty
832-628-8221
Thinking of selling? We can front the cost for painting, landscaping, upgrades, and more. No fees or interest, EVER! Click here for more information.
*Note: For purposes of BBBB, the "Heights" is defined as the area between I-10 and Loop 610 N and between Shepherd and I-45).
---
---
The Week's Featured Properties
Norhill Historic District
Ranch style c. 1953
2/2, 1227 sq ft on 5000 sq ft lot
Recent to-the-studs renovation
Front and side yards for green space
Driveway access 2 car attached garage☂️
Curbed streets provide additional parking
Zoned to Field Elementary
Built after 1940, this home is not a contributing structure in the Norhill Historic District but is subject to Norhill deed restrictions. Prior to the renovation, this was a classic 50's ranch-style home with wood paneling and an authentic pink-tiled bathroom.
******
Sunset Heights
Craftsman influenced c. 2012 by Mazzarino Construction
3/2/1, 2479 sq ft on 3000 sq ft lot
Very nice woodwork and trim package
Large game room
Covered back porch and small yard
Front-loading 2 car attached garage
Driveway parking for 2 vehicles
Zoned to Field Elementary
The front-loading garage is the answer to having back yard space on a smaller lot without alley access.
******
Pineridge
Farmhouse-inspired c. 2017 by Southern Green Builders
3/3/1, 2546 q ft on 3334 sq ft lot
Recent construction
All bedrooms up with ensuite baths
Game room
Covered back patio plus small green space
Front-loading 2 car attached garage
Curbed street provides additional parking
Zoned to Field Elementary
Located on a charming block of the Pineridge subdivision south of Sunset Heights that features a combination of new construction and original early-20th century homes.
******
Usener subdivision (south of White Oak)
Contemporary/Modern c. 2014 by Arnold Bldrs
4/3/1, 3441 sq ft on 2375 sq ft lot
Elevator ready
Chef's kitchen with Thermador appliances
Primary bedroom featuring a balcony and huge closet
3rd-floor game room w/balcony
Covered back porch & water feature
Front-loading 2 car attached garage
Curbed street provides additional parking
Zoned to Harvard Elementary
High-end finishes throughout this home including custom draperies. While there is no green space to speak of, the large 3rd story balcony has downtown views and has a gas hookup for a grill.
******
Houston Heights
Charleston-inspired, c. 2015 by Pearl Developments
3/3/1, 3383 sq ft on 2366 ft lot
Open concept living on 2nd floor
Elevator ❤️
Bricked patio area
Front-entry 2 car garage
Additional driveway parking
Zoned to Love Elementary
The sister home at 813 Nicholson just sold in April after 17 days on market. A key difference is that this home has an elevator installed. I'm not usually a fan of homes with the primary bedroom on the third floor, but the elevator is a game-changer. The second-floor balcony provides a birds-eye view of the Hike and Bike Trail which runs directly in front of the home.
******
Sunset Heights
Modern Farmhouse c. 2018 by Modern Heights Homes
3/3/1, 3272 sq ft on 4500 sq ft lot
The great room has 12′ ceilings (otherwise 10′ ceilings down)
Office or 4th bedroom down w/ full bath
Huge master suite
5″ white oak hardwoods throughout
Wrap around back porch
Small landscaped green space w/ flagstone patio
Alley access to 2 car attached garage ❤️☂️
Paved street for additional parking
Zoned to Field Elementary
First impression? Windows. Lots of windows, including several sets of french doors off the family room.
******
Norhill
Craftsman c. 2008 by Allegro Bldrs
4/3/2, 3729 sq ft on 6600 sq ft lot
Craftsman-style interior downstairs with stained wood trim
Chef's kitchen
Screened-in back porch❤️
Back yard with pool potential
Porte cochere with door into kitchen☂️
Unfinished garage APT (air-conditioned space)
Driveway access with auto-gate to 2 car detached garage
Curbed street provides additional parking
Zoned to Travis Elementary
This block is arguably one of the nicest in the Heights with high-end new and recent construction and charming bungalows. A curbed and guttered street always a plus.
******
---
This Week's Price Reductions & Status Updates
PRICE REDUCED
Houston Heights
Victorian c. 2003 by Renwick Homes
3/3/1, 3004 sq ft on 3500 sq ft lot
Two primary suites up, 1 secondary bedroom down w/full bath
Office or 4th bedroom
Screened-in balcony ❤️
Combination cocktail POOL and hot tub
Alley access to 2 car detached garage
Pad parking in front
Zoned to Helms Elementary
With a walk score of 89, most errands can be done on foot including grocery shopping, dining, and shopping. The hike and bike trail is also just steps away.
******
PRICE REDUCED
Houston Heights
Pediment bungalow c. 1920
1/2, 2372 sq ft on 6600 sq ft lot
Expanded/renovated in 2015-2016
Primary suite with 21′ exposed ceiling
Full guest bath
Over 900 sq ft of studio space
Murphy bed and sink in the studio
Greenhouse
Landscaped back yard with mature vegetation and trees
Driveway parking and
Pad parking in front
Zoned to Harvard Elementary
So many unique homes in the Heights and this is a great example. It is the perfect home for an artist or anyone needing studio space. It could also be modified to provide additional bedrooms.
******
OPTION PENDING
Houston Heights
Queen Anne bungalow c. 1930
2/2, 984 sq ft on 4356 sq ft lot
Original List Price: $499,000
Days on Market: 4
******
OPTION PENDING
Houston Heights
Colonial Revival c. 2013 by Sullivan Builders
3/2/1, 2284 sq ft on 3400 sq ft lot
Original List Price: $799,000
Days on Market: 3
******
OPTION PENDING
Houston Heights
Colonial Revival c. 2017 by SquareStone Homes
3/3/1, 3180 sq ft on 3300 sq ft lot
Original List Price: $1,045,000
Days on Market: 7
******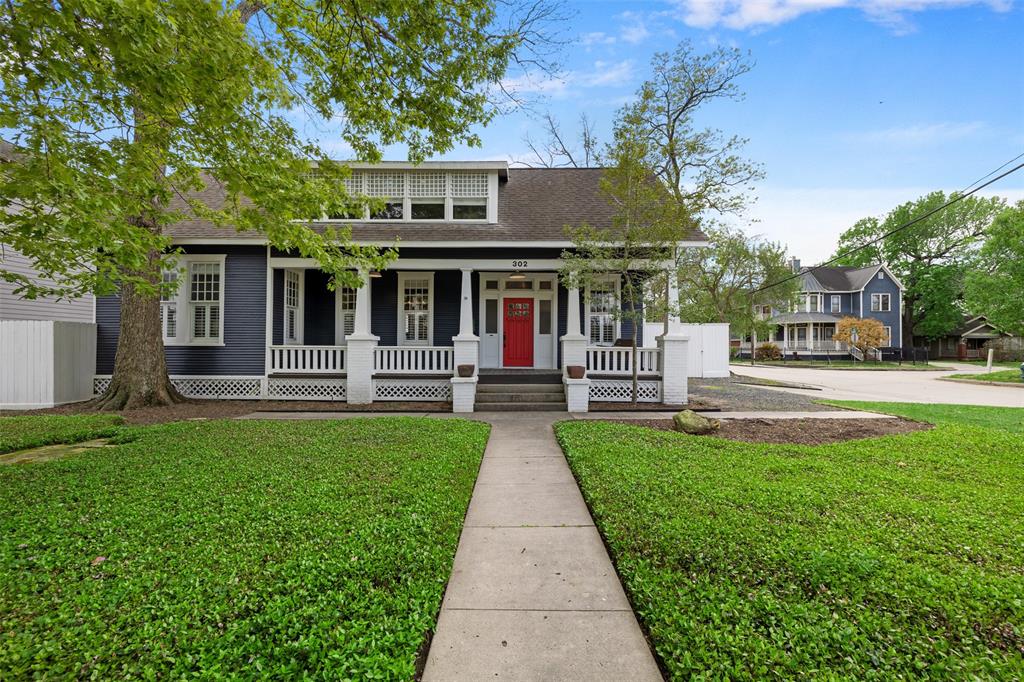 OPTION PENDING
Sunset Heights
Craftsman Bungalow c.1910
3/3, 2800 sq ft on 9000 sq ft lot
Original List Price: $1,050,000
Days on Market: 63
******
---
Going, Going Gone!
SOLD
Milroy Place
Craftsman Bungalow c. 1920
2/1, 971 sq ft on 5200 sq ft lot
Price at Time of Contract: $475,000
List to Sell Ratio: 107%
Original List Price: $475,000
Days on Market: 4
******
SOLD
Norhill Historic District
Craftsman bungalow c.1930
2/1, 1206 sq ft on 5000 sq ft lot
Price at Time of Contract: $599,000
List to Sell Ratio: 103%
Original List Price: $599,000
Days on Market: 7
Seller Contribution to Closing Costs: $9,000
******
SOLD
Ridgewood
Craftsman bungalow c.1929
4/2, 1917 sq ft on 5000 sq ft lot
Price at Time of Contract: 750,000
List to Sell Ratio: 104%
Original List Price: $750,000
Days on Market: 3
Seller Contribution to Closing Costs: $3,500
******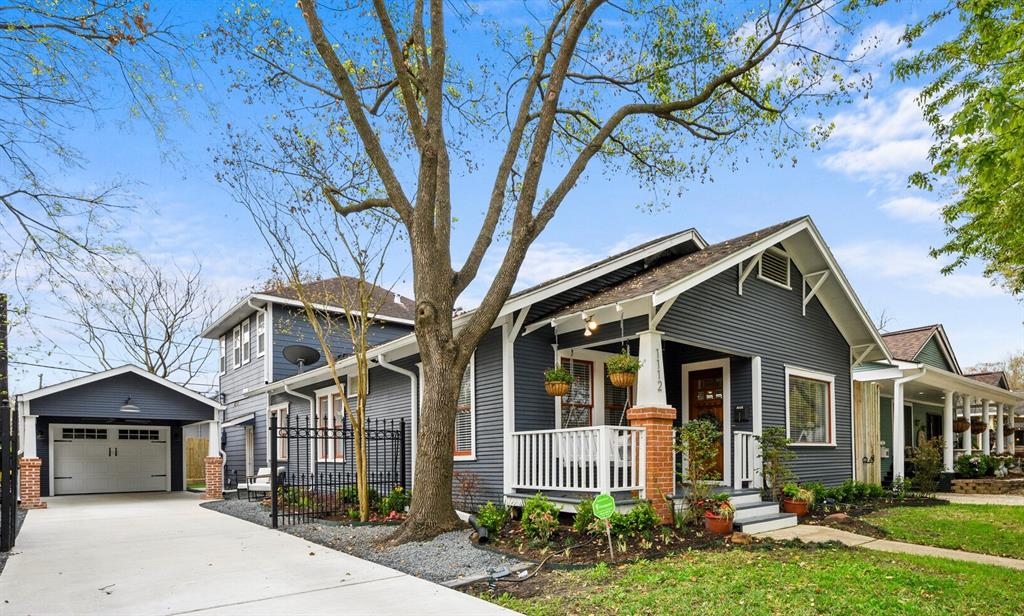 SOLD
Norhill Historic District
Craftsman bungalow c. 1930
4/2/1, 2220 sq ft on 5000 sq ft lot
Price at Time of Contract: $875,000
List to Sell Ratio: 96%
Original List Price: $875,000
Days on Market: 25
******
SOLD
Woodland Heights Historic District
Skirted Craftsman bungalow circa 1920
3/2, 1768 sq ft on 5000 sq ft lot
Price at Time of Contract: $850,000
List to Sell Ratio: 109%
Original List Price: $850,000
Days on Market: 4
******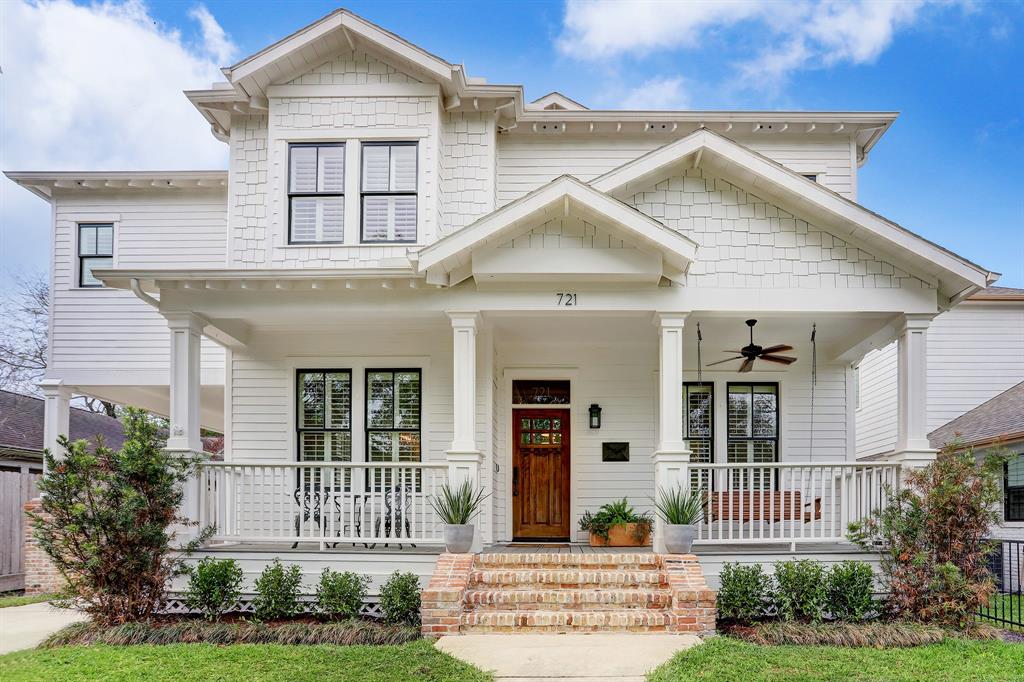 SOLD
Pinelawn
Modern Craftsman c. 2011 by T&W Builders
4/2/1, 2664 sq ft on 5000 sq ft lot
Price at Time of Contract: $1,089,000
List to Sell Ratio: 195%
Original List Price: $1,089,000
Days on Market: 11
******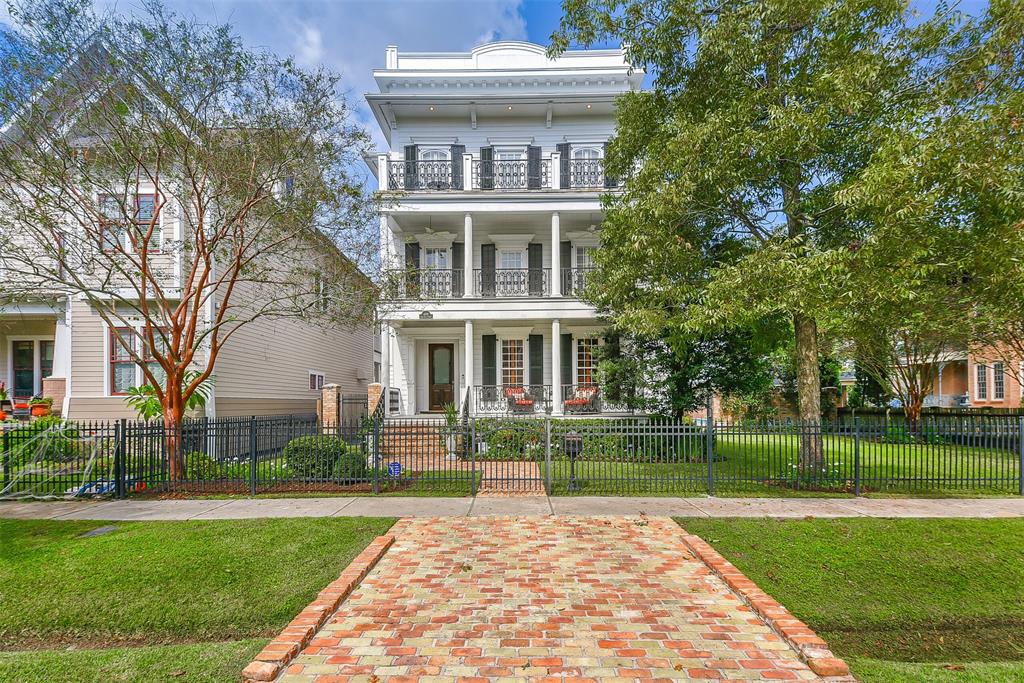 SOLD
Houston Heights
Custom Greek Revival built 2001
4/4/1, 4927 sq ft on 9375 sq ft lot
Price at Time of Contract: $1,599,999
List to Sell Ratio: 95%
Original List Price: $1,625,000
Days on Market: 174
******
---
But wait, there's more…
This is just the latest and greatest; however, there are still lots more on my list that you can check out here:
If you don't already receive my weekly digest for BBBB:
---
Sell Your Home Faster For More $$$ With Compass Concierge